Nassau County Area and surrounding areas
5.0
21 reviews ●
6 repeat clients
September 26, 27, 28, 29, & 30. Monday, Tuesday, Wednesday, Thursday, Friday. Available Hours 12:00 pm - 4:00 pm Stop using robot Apps to place shopping orders AND stop paying unnecessary fees. Hire a personal shopper powered by dumpling. Insulated bags lined with ice packs are used to keep food cold while shopping and when transported. I am a small business owner who provides a personal shopping service to Long Islanders. I offer my shopping service through the dumpling App. *Apartment Building Delivery Guidelines - please watch video - copy & paste link - https://youtu.be/88CDkd63ft4 What are the perks of hiring a dumpling personal shopper to shop and deliver to you? *Dumpling never markup product prices. *There are no monthly/annual membership fees. *No credit card processing fees. The dumpling small business owner cover the cost of the credit card processing fee. Not the client. *The dumpling platform fee (5%) is minimal compared to third-party Apps like GrubHub, UberEats, DoorDash, Shipt, Spark, and Instacart. *You can hire the same personal shopper OR shoppers instead of NOT knowing who is shopping for you. *Personal dumpling shoppers learn about your shopping habits, seek out sales of your favorite products, and inform you of products you love that are often out-of-stock so you can stock up. *Receive a store's in-store sales and or promotions as if you were shopping for yourself. *I'll use your "Store Reward Card" or phone number to get you the in-store sale price or promotion. If you don't have a "Store Reward Card", I'll use my Reward Card to save you money. Dumpling personal shoppers are small business owners. I'm a dumpling business owner working to gain repeat business to earn steady income providing quality customer service. I'm not an Independent contractor using a third-party App. I'm an entrepreneur who pays to use the dumpling App to run a small business. I charge a service fee of 25% of the groceries OR $25.00 minimum and work for tips. Stop paying UNNECESSARY fees. Hire a small business owner who helps support local businesses. I shop for people who don't like to shop, who don't have time to shop, and who can not shop for themselves. Insulated bags lined with ice packs are used to keep food cold while shopping and when transported. *Apartment Building Delivery Guidelines - please watch video - copy & paste link - https://youtu.be/88CDkd63ft4 Follow my Facebook Page. Stay up-to-date with business hours, stores, and discounts. https://www.facebook.com/MichelleDelivers Thank you for considering me as your Long Island dumpling personal shopper. 🤝
September 26, 27, 28, 29, & 30. Monday, Tuesday, Wednesday, Thursday, Friday. Available Hours 12:00 pm - 4:00 pm Stop using robot Apps to place shopping orders AND stop paying unnecessary fees. Hire a personal shopper powered by dumpling. Insulated bags lined with ice packs are used to keep food cold while shopping and when transported. I am a small business owner who provides a personal shopping service to Long Islanders. I offer my shopping service through the dumpling App. *Apartment Building Delivery Guidelines - please watch video - copy & paste link - https://youtu.be/88CDkd63ft4 What are the perks of hiring a dumpling personal shopper to shop and deliver to you? *Dumpling never markup product prices. *There are no monthly/annual membership fees. *No credit card processing fees. The dumpling small business owner cover the cost of the credit card processing fee. Not the client. *The dumpling platform fee (5%) is minimal compared to third-party Apps like GrubHub, UberEats, DoorDash, Shipt, Spark, and Instacart. *You can hire the same personal shopper OR shoppers instead of NOT knowing who is shopping for you. *Personal dumpling shoppers learn about your shopping habits, seek out sales of your favorite products, and inform you of products you love that are often out-of-stock so you can stock up. *Receive a store's in-store sales and or promotions as if you were shopping for yourself. *I'll use your "Store Reward Card" or phone number to get you the in-store sale price or promotion. If you don't have a "Store Reward Card", I'll use my Reward Card to save you money. Dumpling personal shoppers are small business owners. I'm a dumpling business owner working to gain repeat business to earn steady income providing quality customer service. I'm not an Independent contractor using a third-party App. I'm an entrepreneur who pays to use the dumpling App to run a small business. I charge a service fee of 25% of the groceries OR $25.00 minimum and work for tips. Stop paying UNNECESSARY fees. Hire a small business owner who helps support local businesses. I shop for people who don't like to shop, who don't have time to shop, and who can not shop for themselves. Insulated bags lined with ice packs are used to keep food cold while shopping and when transported. *Apartment Building Delivery Guidelines - please watch video - copy & paste link - https://youtu.be/88CDkd63ft4 Follow my Facebook Page. Stay up-to-date with business hours, stores, and discounts. https://www.facebook.com/MichelleDelivers Thank you for considering me as your Long Island dumpling personal shopper. 🤝
How it works
Learn how you can quickly connect and place an order with my personal shopping business using the Dumpling app.
Typical Pricing
GROCERIES

In-Store prices, ALWAYS!
SHOPPING &
DELIVERY
25% of groceries or $25 min
Stores
Dumpling is not sponsored or endorsed by, or affiliated with these stores.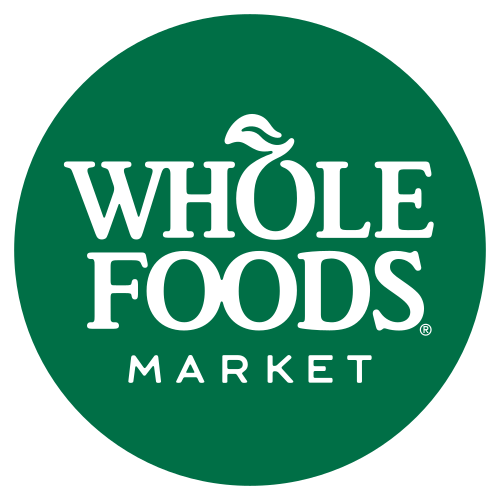 Delivery Area
Reviews
Kimberly H.

June 14, 2022
Amazing shopper with awesome communication! She goes above and beyond! Thank you!!
Kimberly H.

July 26, 2022
Grace T.

July 18, 2022